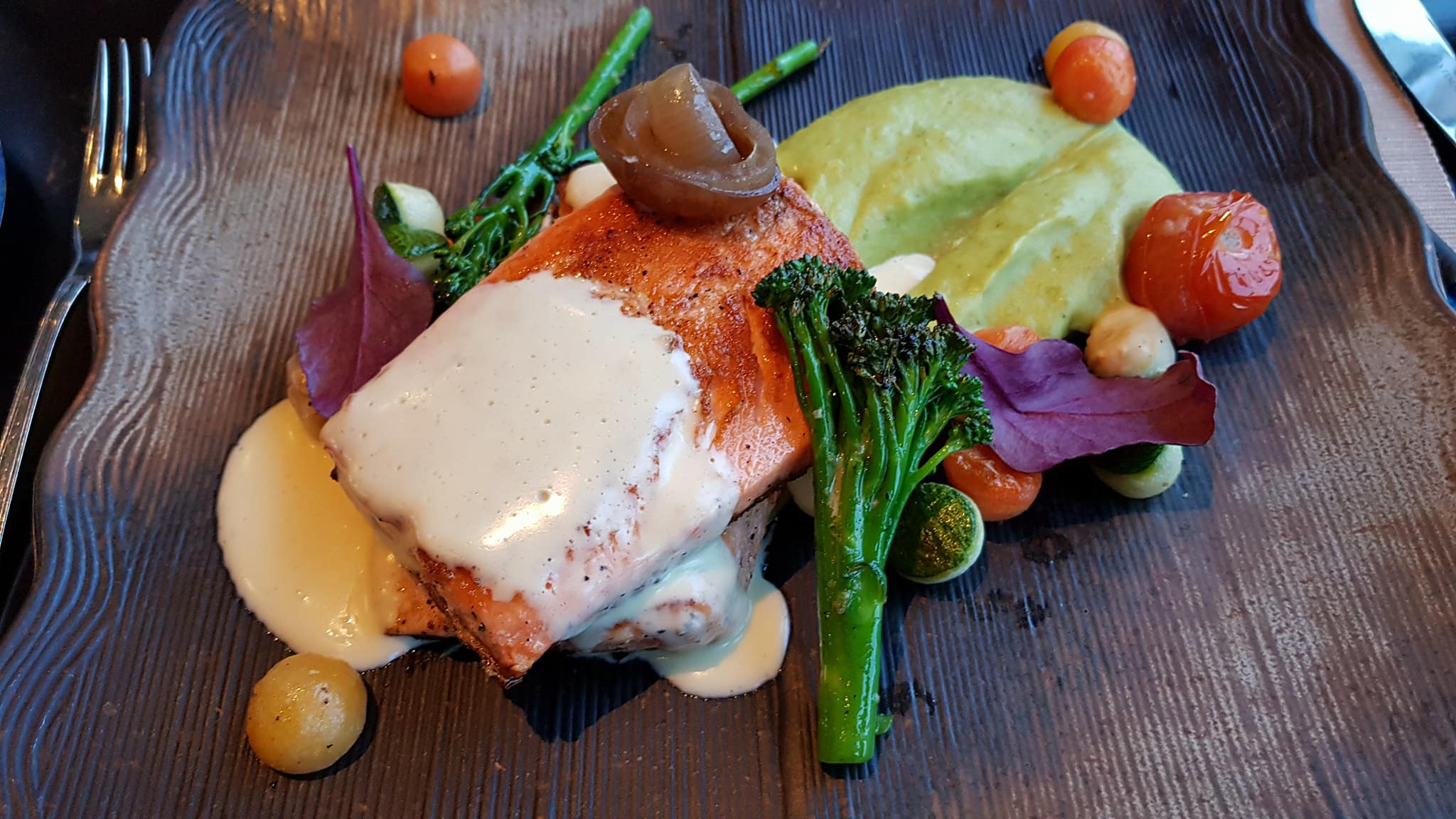 Edited in June '22. In the Visitorsguide book . 104-5, there is an advertisement which refers to and mentions those lunch offers.

  New: You can now book a table at those restaurants :).
Lets start with some SAVING TIPS while traveling in Iceland or if living here:
1. Never buy the Water in the shops, it is free from the tap! and almost the same as sold in bottles. This is lesson number one.
2. Avoid the shop 10-11, 24/ 7, it is a tourist trap in many ways, with very high prices. The prices can be 10-140% higher than in the supermarkets, and low cost shops!.  Also Krambudin although prices there are a little lower.
3. You can often get very good Lunch deals in Restaurants, for quality meals. The price if comparing quality, free water, no tips etc., is as good or better than in most European or N-American cities.
4. If you have a pre-paid sim card from Vodafone and Nova, there are many offers in their app, even like two for one at some restaurants and more!.
HERE SOME GOOD LUNCH OFFERS – MAINLY FISH OF THE DAY
Here we have listed good lunch offers in some great restaurants with good registration on our website.  The focus is on the Icelandic speciality fresh fish. Those prices are often only a little higher than for a hamburger and fries in some places. Those places are a very safe bet. (last Updated June, '22 )
APOTEK RESTAURANT, Austurstræti fish of the day and a soup for 2,990.
in SÆTA SVÍNIÐ Gastropub, Hafnarstræti you will get the freshest fish of the day for 2,990.
at the ICELANDIC BAR, Ingólfsstræti, the fish of the day and coffee, for isk 2,990.
At JÖRGENSSEN by Hlemmur square, the fish of the day for isk 2,790.
At MONKEYS, Klapparstígur 28-30, the fish of the day for isk 2,990.
At KOL, Skólavörðustígur, fish of the day isk 3,290 including a soup.
At the FOOD CELLAR, Aðalstræti fish og the day for isk 2,790.
At the SEAFOOD GRILL, Skólavörðustígur fish of the day for isk 2,590 and the course of the day for isk 2,690.
At CARUSO, Austurstræti the today's fish for isk 2,490 🙂
At NAUTHÓL, Nauthólsvegur  the freshest fish of the day for isk  3.190 also brunch at weekends isk 3,900.
At SHALIMAR – Austurstræti, Indian and Pakistani cuisine the course of the day from approx isk 2.000, veg and non-veg.
At VON MATHÚS in Hafnarfjörður town (12 km from Reykjavik) a lovely seaside village, the freshest fish of the day for isk 2,290 (or with soup or dessert for isk 2,990). Tuesday to Friday.
At TIAN CHINESE Restaurant in Grensásvegur (108 Reykjavik), you get lunch from around isk 1,990.
AKUREYRI – in the north:
MÚLABERG restaurant – Hótel Kea.  A choice of fish of the day or a meat course for only isk 2490. including a soup.
GREIFINN – Family restaurant the course of the day for isk 2,890.
On our Facebook page we have written about some of those places for lunch, but mainly in Icelandic though.  Also some travel stories, photos and more :).
It is appreciated if you share those good offers 🙂 on Facebook.